Exceptional commercial cleaning services for Southwest Florida's local businesses.
With over 10 years of commercial cleaning experience, Toni's team offers
custom commercial cleaning programs for both small & large businesses,
condo common areas, clubhouses, new construction, and more.
Toni's commercial CLEANING Services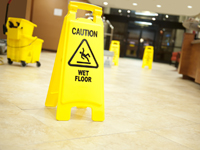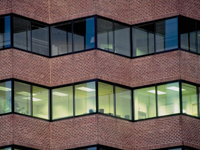 Keeping your business clean is essential the create a great first impressions. Toni's team offers Janitorial Cleaning for small to medium sized businesses, on a monthly or weekly schedule. Let us help you maintain the appearance of your business by cleaning bathrooms, sinks, floors, windows, desks, kitchens, appliances; taking out trash; and cleaning your floors.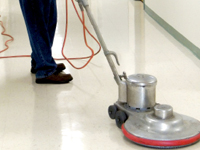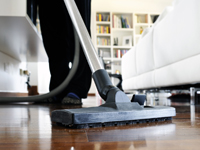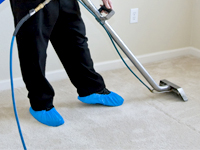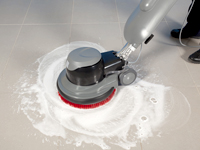 Increased business leads to more traffic on your floors, which in turn means more wear and tear (and dirt!). Our proven process will remove stains and dirt to restore your floors back their original beauty.
Carpet Cleaning:  An enzyme prespray is applied, followed by a rotary scrub with an RX-20 jet extractor. We'll finish up with a rinse & vacuum using truck-mounted steam cleaning equipment.
Upholstery Cleaning:  An enzyme prespray is applied, followed by a rinse & vacuum with truck-mounted steam cleaning extractor equipment.
Machine Scrub Vinyl Tile:  A neutral cleaner solution is applied to the tile which is then scrubbed using a rotary auto-scrubber. The tile is then wet-vacuumed and rinsed and 2 coats of finish are applied.
Strip & Wax Vinyl Tile:  The existing wax & sealer is completely removed with an emulsifier stripper. The floor is rinsed with a natural cleaner and recoated with 2 coats of sealer and 3 coats of finish.
Ceramic Tile & Grout Acid & Steam Cleaning:  A phosphoric acide tile cleaner and / or a degreasing tile cleaner is applied, followed by a steam clean using a truck-mounted rotary jet extractor. The clean is finalized with a rinse from a netural cleaner.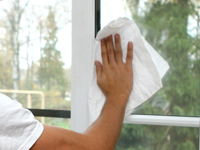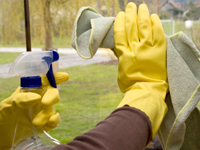 Whether you're in the retail or restaurant business, first impressions mean everything. Sprinkler systems, rain storms, & various debri can quickly dull the exteriors of your store windows. Toni offers window cleaning is for both exterior and interior windows including displays, glass doors, and mirrors.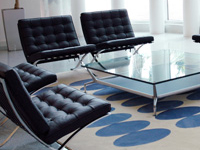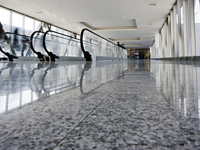 Your customers spend most of their time in common areas such as lobbies, reception areas, and waiting rooms. Make a great impression by ensuring your most used areas are always presentable. We'll wipe down handrails, sweep, mop, and vacuum. Elevators will be cleaned, along with tables, counters, and bathrooms.
We also offer cleaning services for Country Clubs & Condo Common Areas. These high traffic areas are used by multiple members & residents on a daily basis, and can quickly look worn if not maintained on a consistent basis.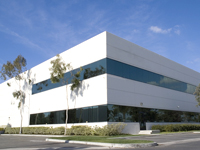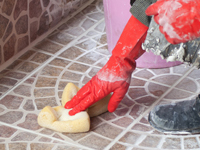 Construction Cleaning is another specialty. During construction of a new commercial space or the remodeling of an existing space, sawdust, dirt, and debri can penetrate all areas. Upon completeion, Toni's team can help put the final touches on your construction project. This service is perfect for new commercial areas & business remodels intended for sale, ready to go on the market, as a clean unit will help your investment sell much quicker.