After a long day at work, relax in your home rather then spending time cleaning it.
With over 25 years of residential cleaning experience, Toni will leave your home clean
and tidy, leaving you with one less task to worry about. Schedule regular appointments
or a single deep clean, and you're guaranteed to be satisfied.
Toni's RESIDENTIAL CLEANING Services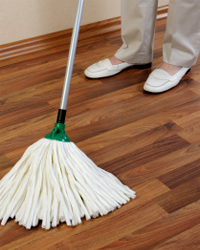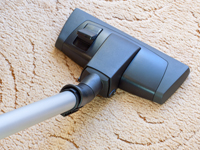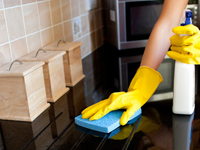 Gain some extra time for yourself by having someone else dust, scrub, sweep, and mop your home. You can trust that Toni's Team will not only meet your standards but will impress you with the results. We'll dust picture frames, ceiling fans, lights, furniture, & wooden elements. Cobwebs are removed, carpets are vacuumed (and can be steam cleaned if requested), and wastebaskets are emptied.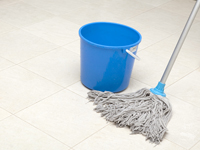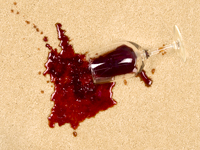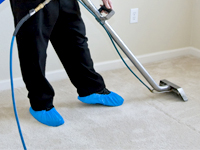 Reverse the damage to your floors from kids, food, shoes, and pets with a deep clean. Steam Cleaning is offered for tile and carpet to make your floors last longer and return them to their original color. We'll always move and protect your furniture to make sure every inch is covered. Our proven process will remove stains and dirt to restore your floors back their original beauty.
Carpet Cleaning:  An enzyme prespray is applied, followed by a rotary scrub with an RX-20 jet extractor. We'll finish up with a rinse & vacuum using truck-mounted steam cleaning equipment.
Ceramic Tile & Grout Acid & Steam Cleaning:  A phosphoric acide tile cleaner and / or a degreasing tile cleaner is applied, followed by a steam clean using a truck-mounted rotary jet extractor. The clean is finalized with a rinse from a netural cleaner.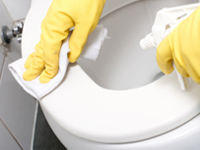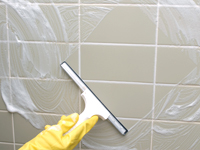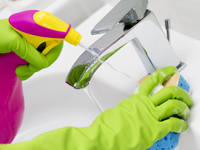 Toni's team will clean, sanitize, and scrub your sinks, bathrubs, and showers to return them to their original shine. Mirrors are cleaned along with tile floors & walls. Toilets are scrubbed to ensure their cleanliness.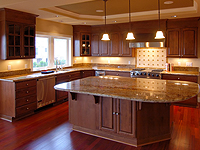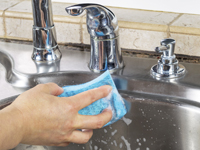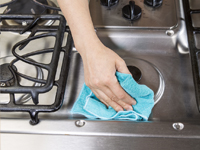 Support your familily's health by making sure your kitchen is safe from germs and bacteria. We'll clean and disinfect floors, counters, appliances, sinks, and refrigerators. The range top will be scrubbed and the microwave will be cleaned inside & out.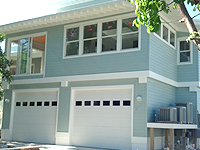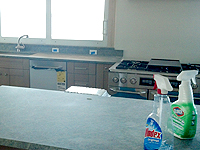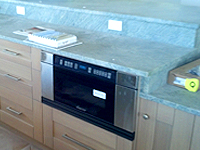 After construction of a new home, condo, or apartment complex, Toni's team can help put the final touches on your new space. This service is perfect for new residential areas with multiple units ready to go on the market, as cleans unit will help your investment sell faster.